Tumblr Staff: SOPA Update →
staff: This weekend, we hosted a meeting at Tumblr HQ with top technology companies, politicians and advocacy groups to coordinate our effort to reform or prevent the well-intentioned but deeply flawed Stop Online Piracy Act from becoming law. You guys have already made a huge impact in Washington, but…
6 tags
Will they blame Texas for killing the Internet? We...
Do you remember the scene in the movie "Despicable...
For those of you who haven't seen the animated film, it's about a super-villain, who adopts three young girls as part of his plan to steal a super weapon from a fellow villian. He takes the girls to his suburban home that doubles as a his underground lair where he, and thousands of short yellow minions plan nefarious deeds – their latest plan to steal the moon.   But a fat cat bank executive tells...
8 tags
For Immediate Release: Across the Nation, Media...
Contact: Brandi Collins Center for Media Justice 510.698.3800 x409 brandi@centerformediajustice.org November 10, 2011– The Media Action Grassroots Network (MAG-Net) is pleased the Senate voted (46-52) to reject a resolution (S.J. Res. 6) to repeal the net neutrality rules put in place earlier this year by the Federal Communications Commission (FCC). DeAnne Cuellar, Executive Director of the...
4 tags
3 tags
Occupying, Organizing and the Movements That... →
What organizations can do to support #OccuppySanAntonio #occupysananto http://t.co/jhtks1Hv #OccuppySanAntonio #occupysananto #99percent by Rinku Sen
12 tags
FOR IMMEDIATE RELEASE: News For All The People -...
  Speaker Luncheon with Juan Gonzalez and Joe Torres Benefiting Media Literacy in San Antonio We here at the Media Justice League have some exciting news to share. Thanks to the generosity of the San Antonio Current and The Twig Bookstore we can now offer our speaker's luncheon for FREE to the first 50 people to RSVP. Yes, you can save that $20 you had set aside but RSVP soon as seats are...
Compassion Fatigue and Victim Centered Approaches...
Thursday, October 20th, 2011 Discuss seven ways compassion fatigue may manifest in your life; may manifest in your organization.  What are  seven strategies to address compassion fatigue and burnout & how to assess your current risk for it.  Thecia Jenkins from Bold Profession Seminars & Consulting will be our presenter for this important workshop. Children's Shelter, 2939 W....
17 tags
OccupySanAnto, OccupyTheWorld: The Common Thread
For the last few weeks, the airwaves, radio frequencies, and cyber highways have been inundated with coverage of Occupy Wall Street and its iterations across the nation. Our most prominent news outlets have by turns scoffed and marveled at the movement. There is no denying that Occupy Wall Street has gained momentum. And how. Here in San Antonio, the coverage of, involvement in, and reaction to...
Tonight: Free Film Screening, Not In Our Town
4 tags
FOR IMMEDIATE RELEASE: San Antonio Current...
Come out to meet members of Local782 and the Media Justice League. Pick up a copy of the copies of the Current's 25th Anniversary Compilation CD we produced with San Antonio musicians and the alt-weekly staff. 25th Anniversary Press Release // ]]]]>]]>
MJL Applauds DoJ Decision to Block AT&T/T-Mobile...
San Antonio, TX - In a move that many consumer groups are happy with, the Department of Justice has filed suit to block the proposed AT&T/T-Mobile merger. While this is good news for Americans in general, Texan families in particular should be happy with this newest development. FCC Chairman Julius Genachowski explained that "[b]y filing suit today, the Department of Justice has...
5 tags
Public Screening and Discussion: Save the Farm
Culture Consumers invites the community to take part in this public screening of "Save the Farm". The short documentary depicts the struggle to maintain the country's largest urban community garden in South Central Los Angeles. This is a condensed version of the Oscar-nominated film "The Garden". Footage of local community gardens will also be highlighted via...
Help the MJL with in-kind donations
To help offset moving costs we're looking for in-kind donations. Your generous donation will be publicly acknowledged throughout the year at our events. Currently, we are seeking the following materials: Printer paper Ink cartridges Glue sticks Scissors (blunt ended/pointed) Gel ink pens Water-based markers Bottles of white glue Highlighters Pocket folders Printer paper and Scotch...
5 tags
3,380 Texans stand to lose their jobs, STOP the...
All month we are taking action against the AT&T/T-Mobile merger with Media Action Grassroots Network, Free Press, and the Consumers Union. As a network we released Mo Mergers, Mo Problems, filed a petition with the DOJ and FCC and launched an online action urging people to contact their Congressional representatives. You can support our month of action in the following ways: 1 -...
FOR IMMEDIATE RELEASE: Well we're movin' on up! to...
]]>
5 tags
The Be a Reporter Game
Practice the basics of newsgathering –- asking questions, verifying information –- while racing against a deadline.
4 tags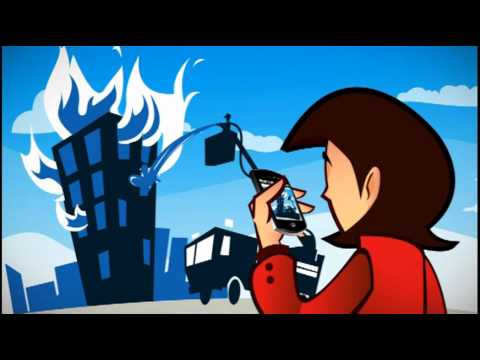 2 tags
6 tags
Watch
RT & Share MAG-Net's new NO ATT Merger Video bit.ly/pt0Y6E & Sign the petition bit.ly/iLmI82 NOW! #mediajustice @mediaaction
3 tags
"Harry Potter is about confronting fears, finding inner strength and doing what..."
3 tags
The Art Of The Rural
This site works to gather a variety of perspectives on the state of rural arts and culture in American life, humbly seeking to bring a variety of arts organizations, artists and media outlets into conversation.
8 tags
The proposed AT&T takeover--A real jobs and...
Sign our petition telling the FCC and DOJ to block this takeover If AT&T takes over T-Mobile, it will be a disaster for all mobile phone users — especially people of color and low-income communities in rural and urban areas. The takeover will stifle information, choice and innovation, and lead to higher prices and fewer jobs nationwide.  Our communities cannot afford higher prices...
6 tags
Allied Media Conference 2011: From Shaharazad to...
Turning the notion of violence begetting violence on its head, Shaharazad emerges as the unlikely shero of the fantastical Thousand and One Nights. Shaharazad, as well as the character Hit Girl, of Kick Ass fame, serve as symbols of what females can achieve when they set out to defy patriarchal norms. We will look at memorable characters that occupy different places on the feminist...
Media Overload? A Look at Exactly How Much Youth... →
Mexican journalists chronicle lives of two who... →
Last Friday we co-sponsored a film screening with other local social justice organizations and the San Antonio Hispanic Journalist Association. Check out this post-event write-up by Michael Barajas.
RT/Sign #mediajustice petition: Tell @FCC &... →
MJ Challenge: Free Film Screening of Una Ruta Nada...
Join the San Antonio Association of Hispanic Journalists (SAAHJ) for a special screening of a new documentary about the San Fernando massacre in August 2010. The film, produced by a newspaper in Tamaulipas, covers the killing of 72 migrants from Central and South America in the town of San Fernando, about 90 miles from Brownsville. The screening will take place at 7 p.m. Friday, June 3, at the...
If you know folks who are interested in starting...
Prometheus will be hosting regional webinars over the next two weeks to answer questions with potential low power FM applicants. If you know folks who are interested in starting a station, please pass on this message and send them to HERE to sign up for future updates!
5 tags
MJ Challenge: Today is World Press Freedom Day,...
We will be having a conversation all day about the potential, risks and challenges that we face on exercising our right to communicate. We will also focus on women's voices and experiences and how we can collectively work to make sure women's voices, women media makers and women who want to get involved in the media policy process are respected. Please share these action with your network,...
MJ Challenge: The Harry Potter Alliance Wants You...
Everyday we find out about great opportunities for community engagement. While we're always here to empower you plan and organize, some ideas should be spearheaded by those who are the most passionate about the issues. Today's Media Justice challenge wants you to start a Harry Potter Alliance.  The Harry Potter Alliance fights the Dark Arts in the real world by using parallels from...
Should the US offer financial assistance for...
RSVP NOW! You Are Invited to MAG-Net's April Digital Dialogue Phonecast: "Poverty and Cost of Calling — Universal Service Fund and Broadband Subsidies" 10am PST/12pm CST/1pm EST (Length: 60 minutes) You must RSVP to get a unique number for the call. Special Guests: Loris Taylor, Native Public Media Marcy Shapiro, Open Access Connections Amina Fazlullah, Benton...
The New Media ToolKit
This curated collection of online tools, tutorials and resources is designed to help nonprofits and ethnic and community news organizations navigate the often intimidating and ever-evolving new media landscape. Whether you're a beginner or a pro, you will find valuable information on the technologies and best practices you need to tell a community's stories in compelling ways; engage...
For Immediate Release: Study Shows Public's Cable...
2011 Press Release ]]>
7 tags
Justice is a Vision, Reform is a Strategy
Center for Media Justice Executive Director speaks during the plenary of the 2011 National Conference on Media Reform.
#NCMR2011 Highlights: Panels and Workshops... →
Measuring Impact: An Organizer's Toolkit to...
Via Karlos Gauna Schmieder from Center for Media Justice Measuring Impact
#SATX 2011 General Election Campaign Communication
]]>
Not All Groups Applaud the ATT Merger
Local civil rights groups fear the return of Ma Bell telephone consolidation 03.25.2011– While some have applauded the $39 billion takeover of T-Mobile by ATT, the Center for Media Justice, along with the more than 100 local community organizations of the Media Action Grassroots Network, strenuously opposes the merger. Together, these groups represent low-income families and communities of...
Spaghetti Dinner Fundraiser: Send Us to Boston
Pre-sale tickets available HERE :)  Help the Media Justice League send a delegation of rough and ready local media advocates to Boston for the National Conference for Media Reform! We're raising funds to cover our lodging expenses in Boston. Join us for a yummy homemade spaghetti dinner prepared by members of the Media Justice League. The event is $5.00 for adult/child and includes salad,...
Vote MJL! We Want Your Best of San Antonio Votes
8 tags
#SALPFM on Facebook & Twitter
6 tags
#SATX Low Power FM Radio Meeting Agenda
LPFMSATX_march7
6 tags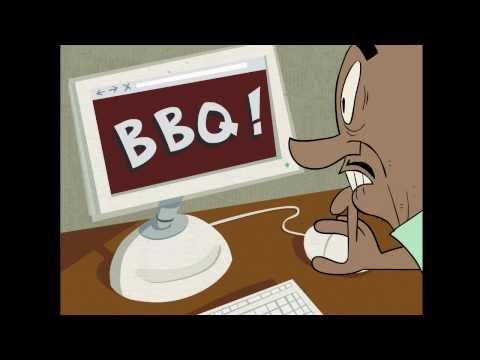 5 tags
Black and Brown Feminisms in Hip Hop Conference
Black and Latina feminist scholars offer multiple ways of understanding feminist cultures that transcend ideological borders and patriarchal conventions. More recently, Black and Latina feminists have negotiated the positionality of the woman of color in the ever-changing world of Hip Hop since its inception.  The Black and Brown Feminisms in Hip Hop Media Conference situates Black and Latina...
8 tags
What kind of Internet do you want?
This is great! Listen. Learn. Pass it on! 
The Internet Strikes Back
Congress is getting ready to decide if we will have any Net Neutrality rules at all.  If the proposed bill passes it will not only repeal the FCC's current rules, but also prevent the FCC from making any net neutrality rules in the future.  Without government-backed Net  Neutrality rules ISPs will be free to pick and choose which websites work and which websites don't. The Internet...
4 tags
Are you waiting 'till the last minute?
Don't miss out! Tomorrow, February 9, C4 Workspace: "Media Literacy, Media Outreach: Unpacking and Changing Stories About Our Lives." This two-part, hands-on workshop will help participants learn to identify, deconstruct and challenge gender, race and class biases in news and entertainment media. A media training session will help you learn how to work with journalists to improve media...